Chances are, one of these statements will apply to you:
1. I love lounging by the pool to get a tan
2. I love swimming/diving/surfing/wakeboarding/SUP
3. I love going to a beach/pool party/ BBQs
That means you'll have a vast selection of swimwear - one-piece, bikinis, co-ords, wetsuits, rash guards... and with all the strings, different cuts, different fabrics and sizes, it's hard to get them all organised.
Rather than stacking and stuffing all your suits in a drawer alongside your underwear or socks, get them into a dedicated drawer if you have more than two dozen pieces.
We love the versatility of mix and matching bikinis, but try to keep corresponding tops and bottoms together, so it looks neater visually and will be easier for you to pick out the exact suit you want. 
How to do that? Fold the bottom as your would your underwear, fold the bikini strings into the cups, then place the folded bikini bottom in the cup before you fold it in half. Then file fold all the bathing suits in your drawer, arranged according to colour.
Note how we've also stored kaftans in the same drawer, as you'll definitely need a stylish cover-up after your swim/tan session!
Here are some stylish and versatile (you can tie a sarong or wear shorts and make it into another look) options that caught our eye: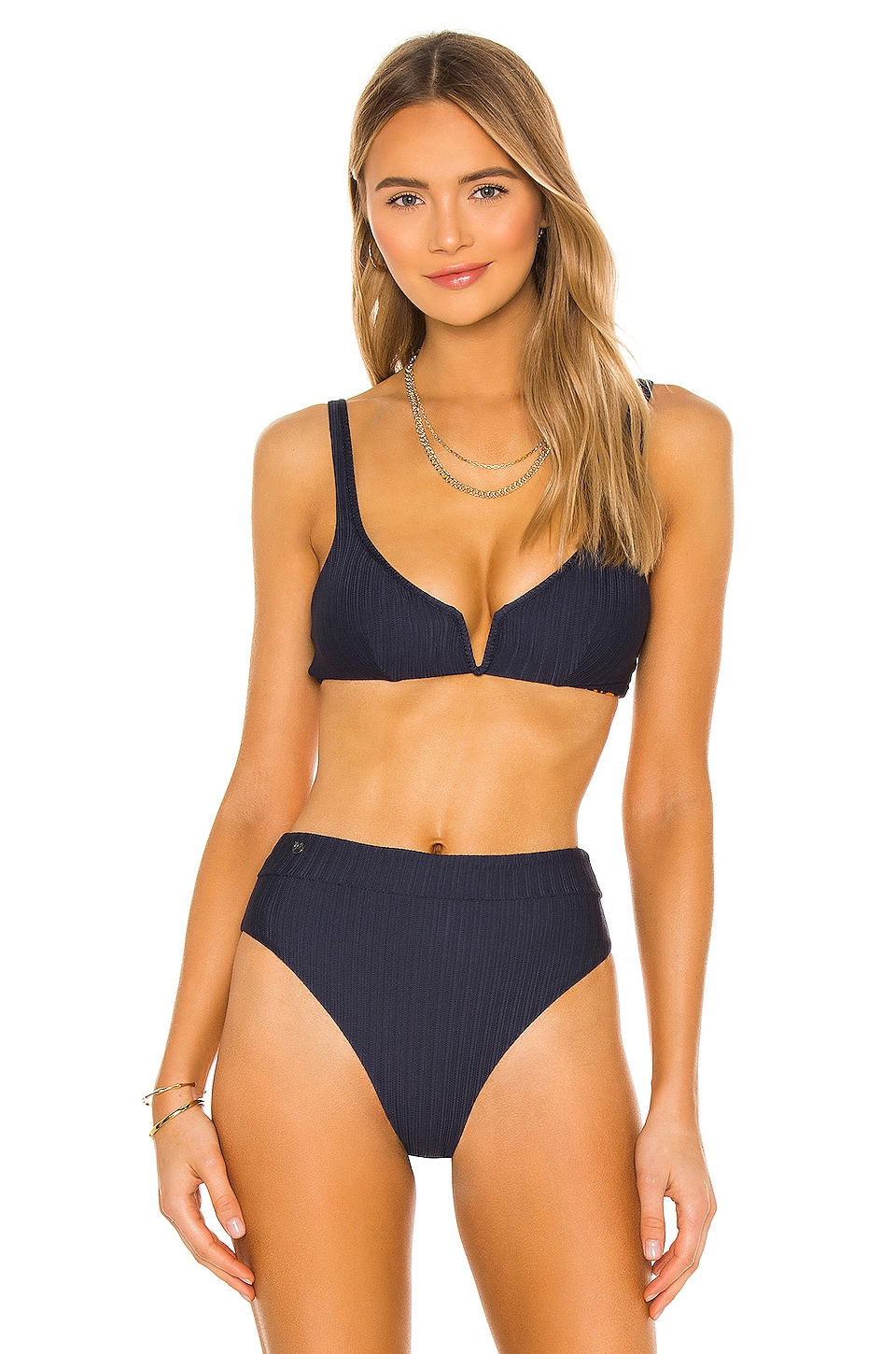 Blue Sail Victory Bikini Top, $93; Blue Sail Suzy Q Bikini Bottom, $82, Maaji at Revolve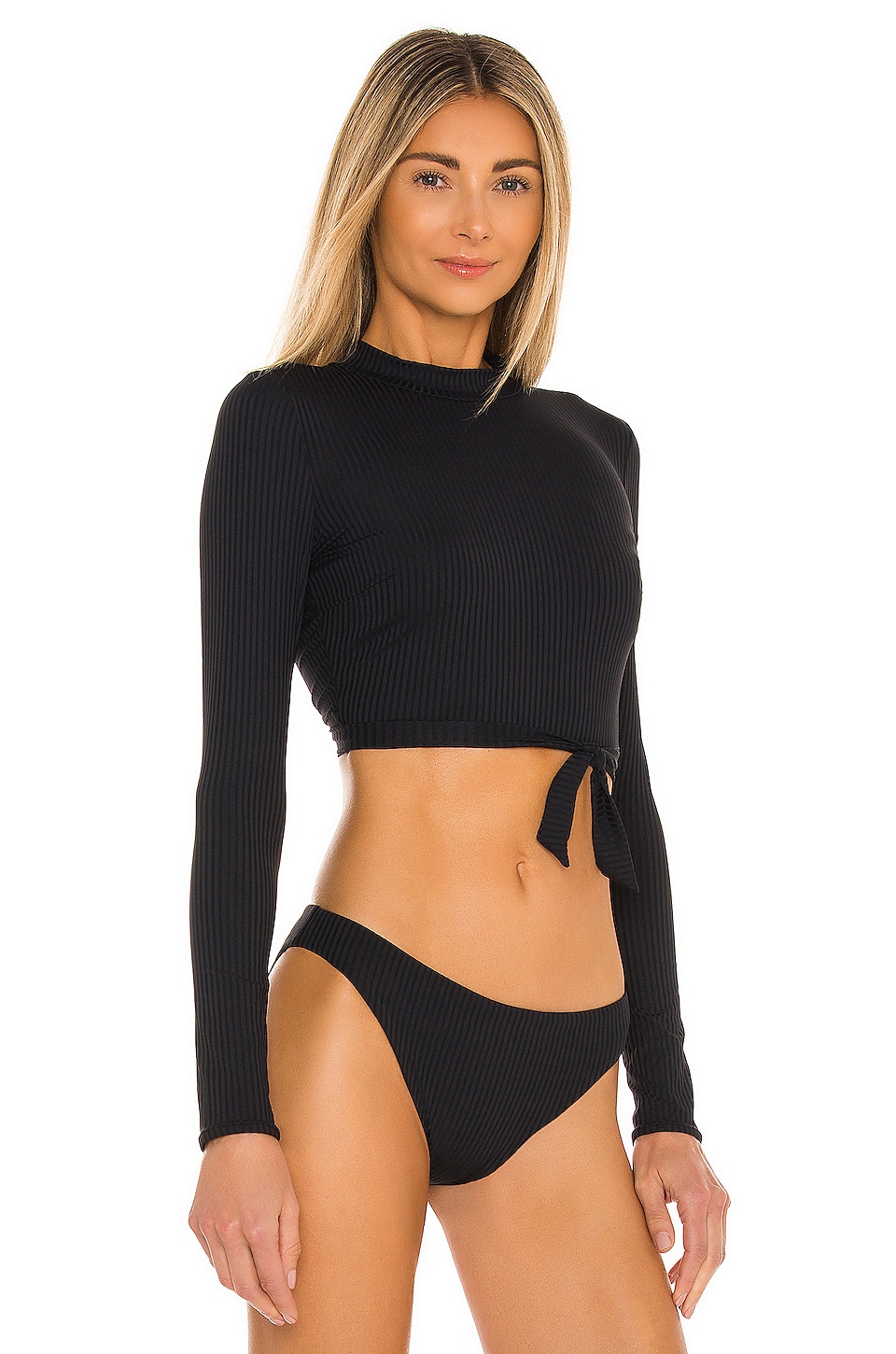 Remy Rashguard, $179, vitamin A at Revolve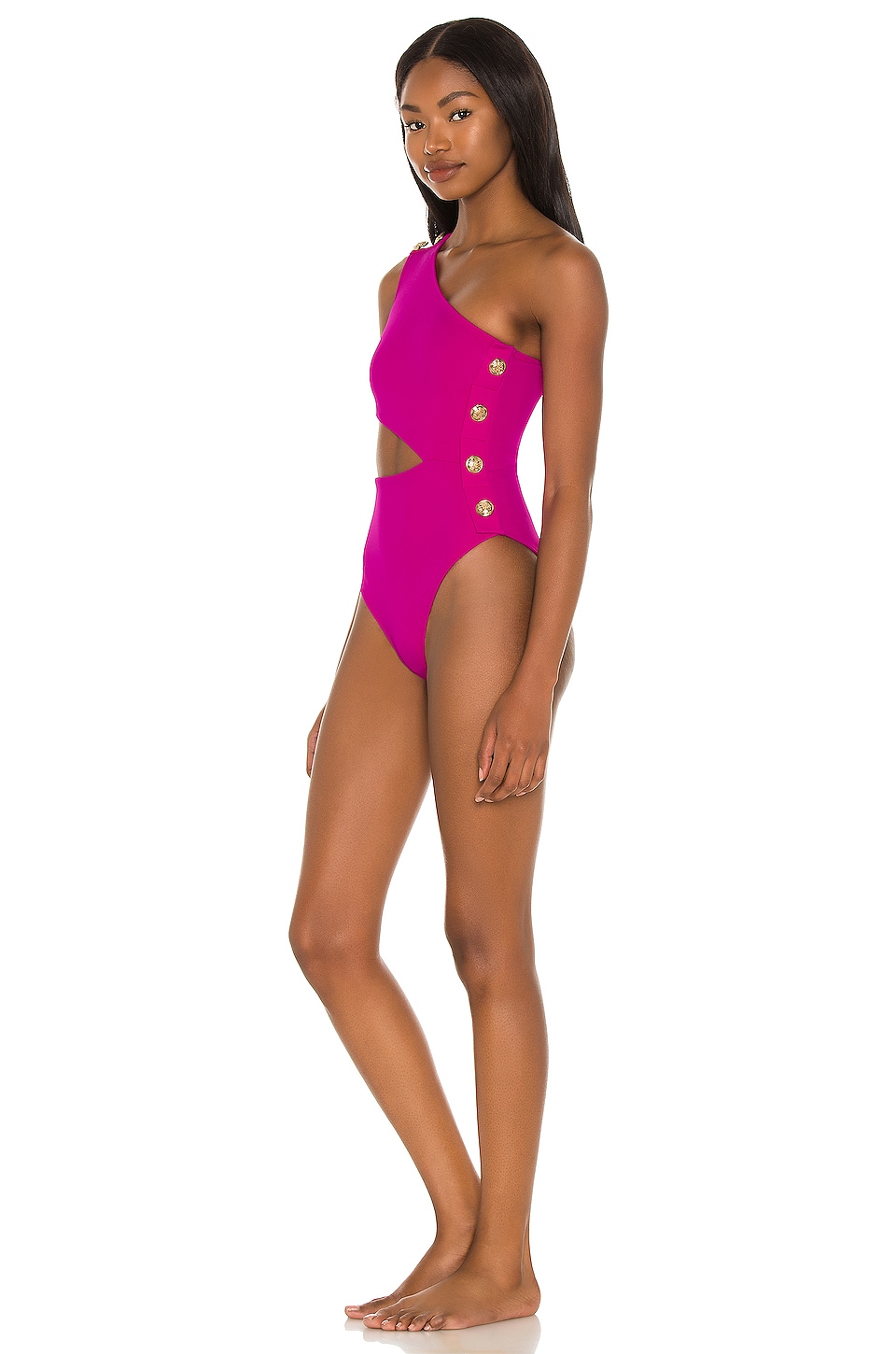 Rhea One Piece, $465, OYE Swimwear at Revolve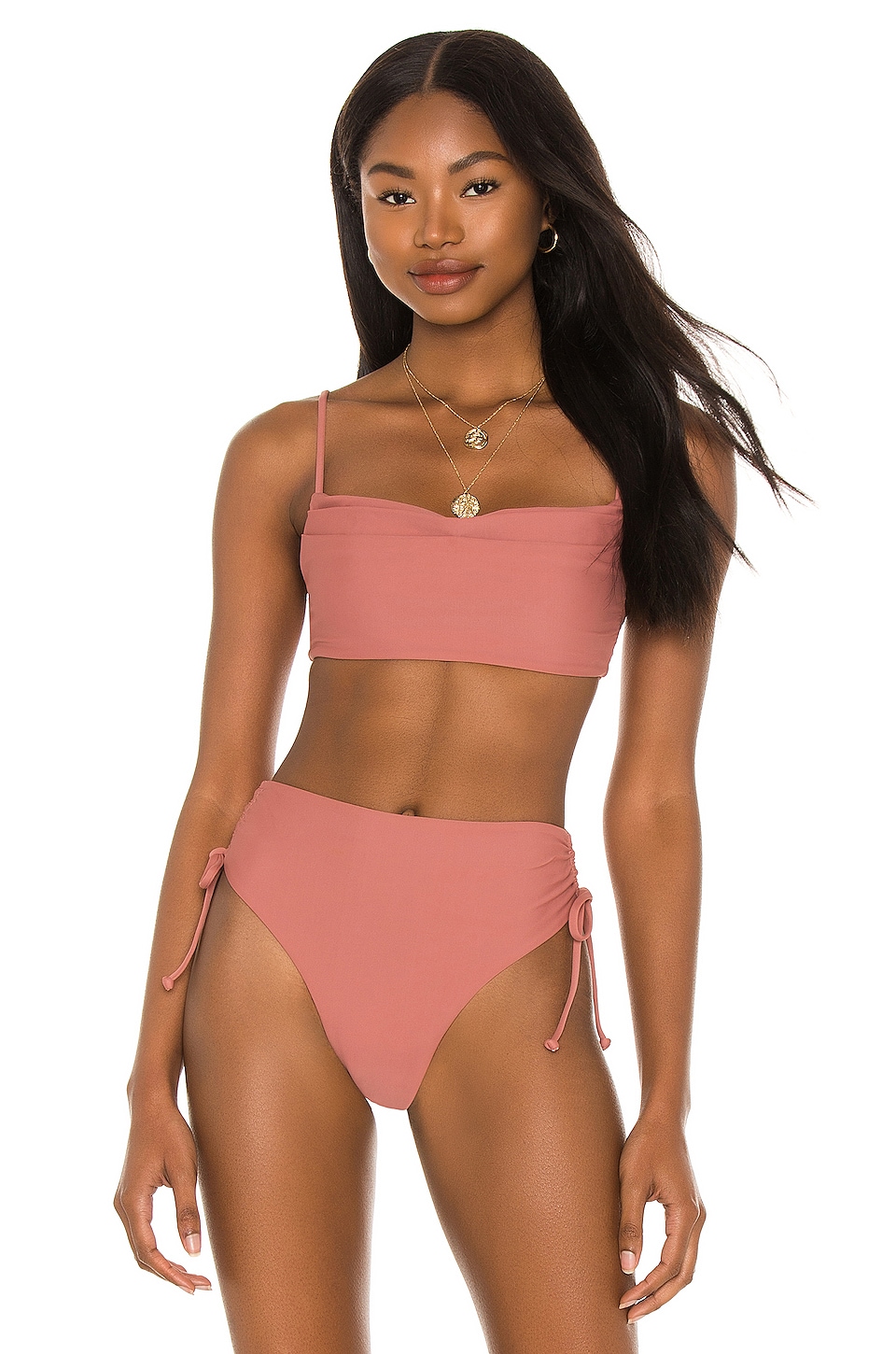 Tamaryn Top, $103; Tamaryn High Waist Bottom, $117, Tularosa at Revolve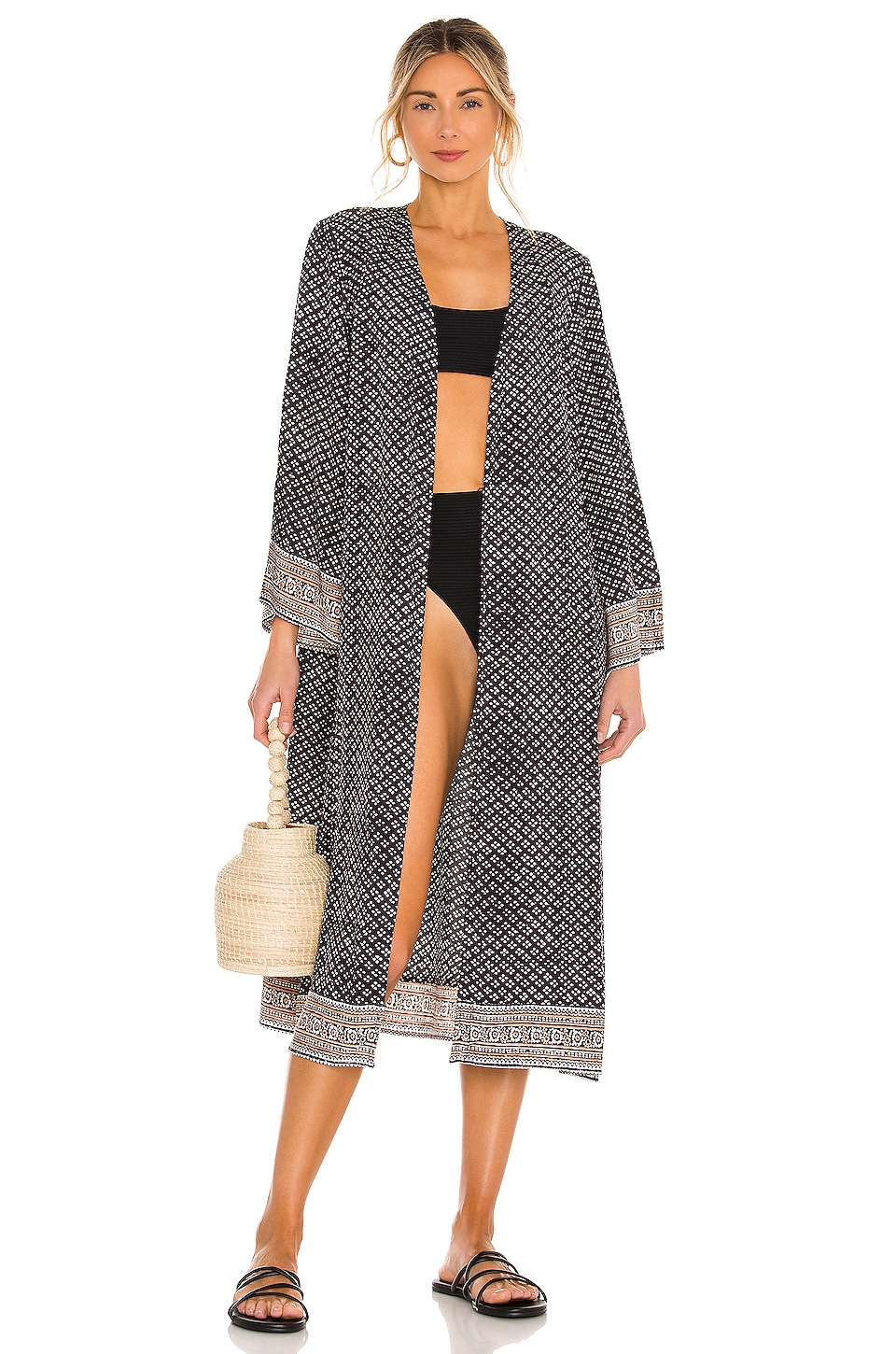 Garnet Midi Kimono, $263, Cleobella at Revolve
[featured image credit: @revolve]